Privacy Statement
Smyths Cablevision is committed to respecting and protecting your privacy. We wish to be transparent on how we process your data and show you that we are accountable with the GDPR in relation to not only processing your data but ensuring you understand your rights as a client.
It is the intention of this privacy statement to explain to you the information practices of Smyths Cablevision in relation to the information we collect about you.
For the purposes of the GDPR the data controller is:
Smyths Cablevision
Our contact details are as follows:

Office address: 60 Main St. Cavan, Co. Cavan H12 WF72
049 433 1527

When we refer to 'we' it is "Smyths Audio and Video Systems Ltd." trading as "Smyths Cablevision"
Please read this Statement carefully as this sets out the basis on which any personal data we collect from you, or that you provide to us, will be processed by us.
Who are we?
We are a limited company registered in Ireland (CRO Number: 60686) and operating since 1977. Originally operating as a cable television network distributing analogue television services, the company now provides Broadband, VoIP, and Digital TV services to our client base in the Cavan area.
Our Data Protection Officer / GDPR Owner and data protection representatives can be contacted directly here:
Michael Smyth B.Sc(Eng), Managing Director.
info@cablevision.ie
049 4331527
Purpose for processing your data
When using our contact form(s) you will asked to enter information such as your name and contact detail. We use these detail to assess your request and may use these to contact you for further information or answer your request. When using our contact form the information you submit is stored in our website database (encrypted) as a back-up for a period of 15 days after which it is deleted automatically. The original enquiry is sent to our offices by email and falls under our emails retention policy.

Should you request a quote your details will be added and stored in our CRM. It will be deleted after a retention period of 6 months once we receive an answer from you.
Customer's details will be stored in our CRM for the purpose of liaising with you and will be stored for as long as you are a customer with us. If leaving us your detail will be deleted within 6 months of being notified by you that you no longer wish to use our services.
We have taken extra steps to insure the data you provide us with is dealt with in a safe manner:

Our site is hosted on SSL (secure socket layer) which means communications between the site and server are fully encrypted (for instance when you submit a contact form)
Emails sent to us by our site are sent via TLS (Transport Layer Security)

Statistics: we use statistics on the website which provide us with essential information such as the most visited pages, where users are coming from (search engines, links etc). These are set up to NOT track your full IP address and therefore do not collect personal information.
Why are we processing your data? Our legal basis.
In order for us to provide you with information in relation to a general query or in retechnical issue,  Smyths Cablevision need to collect personal data.
Our reason (lawful reason) for processing you data under the GDPR is:
Your details are required in order for us to contact you back and provide you with the information you have requested.
Your details may then be used in our CRM (Customer Relationship Management) to open a subscriber account for you at your request.
In any event, Smyths Cablevision are committed to ensuring that the information we collect and use is appropriate for this purpose, and does not constitute an invasion of your privacy.
How will Smyths Cablevision use the personal data it collects about me?
Smyths Cablevision will process (collect, store and use) the information you provide in a manner compatible with the EU's General Data Protection Regulation (GDPR). We will endeavour to keep your information accurate and up to date, and not keep it for longer than is necessary.
Who are we sharing your data with?
In the case of enquiries we do not share your data. In the event where you would become a customer we may pass your personal data on to third-party service providers contracted to Smyths Audio and Video Systems Ltd in the course of dealing with you. Any third parties that we may share your data with are obliged to keep your details securely, and to use them only to fulfill the service they provide on your behalf. When they no longer need your data to fulfil this service, they will dispose of the details in line with Smyths Audio and Video Systems Ltd procedures or their internal procedures.
If we wish to pass your sensitive personal data onto a third party we will only do so once we have obtained your explicit consent, unless we are legally required to do otherwise.
The third parties that we pass your personal data to are:
Our CRM
Our Accountants
Our Solicitors
We have issued all our third party processors with a Data Processor checklist asking them GDPR specific questions
If we transfer personal data to a third party or outside the EU we as the data controller will ensure the recipient (processor or another controller) has provided the appropriate safeguards and on condition that enforceable data subject rights and effective legal remedies for you the data subject are available.
Data subject rights:
Smyths Cablevision facilitate you, our clients, rights in line with our data protection policy and the subject access request procedure. This is available on request.
Your rights as a data subject
At any point while we are in possession of or processing your personal data, you, the data subject, have the following rights:
Right of access: you have the right to request a copy of the information that we hold about you.
Right of rectification: you have a right to correct data that we hold about you that is inaccurate or incomplete.
Right to be forgotten: in certain circumstances you can ask for the data we hold about you to be erased from our records.
Right to restriction of processing: where certain conditions apply to have a right to restrict the processing.
Right of portability: you have the right to have the data we hold about you transferred to another organisation.
Right to object: you have the right to object to certain types of processing such as direct marketing.
Right to object to automated processing, including profiling: you also have the right to be subject to the legal effects of automated processing or profiling.
Right to judicial review: in the event that Smyths Cablevison refuses your request under rights of access, we will provide you with a reason as to why.
All of the above requests will be forwarded on should there be a third party involved as we have indicated in the processing of your personal data.
Additional information we are providing you with to ensure we are transparent and fair with our processing
Retention of your personal data
Data will not be held for longer than is necessary for the purpose(s) for which they were obtained. Smyths Cablevision will process personal data in accordance with our retention schedule. This retention schedule has been governed by our internal governance.
Complaints
In the event that you wish to make a complaint about how your personal data is being processed by Smyths Cablevision or how your complaint has been handled, you have the right to lodge a complaint directly with the supervisory authority and Smyths Cablevision data protection representatives Data Protection Officer / GDPR Owner
Additional Processing
If we intend to further process your personal data for a purpose other than for which the data was collected, we will provide this information prior to processing this data.
Contact Us
Your privacy is important to us. If you have any queries, questions or comments regarding this Statement, please do not hesitate to contact us.
No Contracts

The policy of larger service providers is to confuse you with complicated offers, and bundled prices. Mostly, their quotations are for special offers that run out after a couple of months. Then you start to pay the real price, and you are bound in a contract.
Rating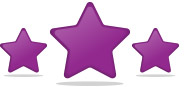 We do not believe in making customers commit to 12, 18 or even 24 month contracts like most other service providers.
Fast Connection

We believe that our customers should be free to enjoy the Internet without worrying about bandwidth restrictions. Unlike most other service operators we don't impose any usage caps or download limits and we don't slow you down at peak times.