"TV for as little as €18.50 per month"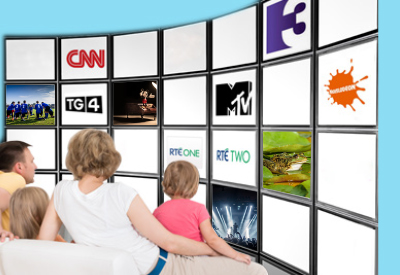 Digital TV package for just €18.50 per month
Free and Unlimited Multiroom viewing
7 day Program Guide
Locations

Service available in:
Ardkeen
Ard Aoibhinn
Archcourt
Ard Na Greinne
Ard Na Laoi
Ardan
Ashbrooke Manor
Ashbrooke Grove
Ashbrooke Way
Ashgrove
Ashleaf Place
Augnaskerry Dr.
Atbara
Aughnaskerry
Beech Hill
Blackwood Ave.
Bramble Ave.
Bramble Lane
Bramble Rise
Breffni Terrace
Bridge St.
Brooke Ave.
Brookside
Buttercup Hill
Carraig Beag
Carrickfern
Castlegate
Cathedral Close
Cathedral View
Cathedral Road
Cedar Ave.
Cherryblossom Walk
Church St.
Churchview
Claremont
Convent Court
Cluain Aoibhinn
Cuain Aoibhinn Court
Convent Mews
Cockhill View
Coleman Road
College St.
Connolly Court
Connolly St.
Cootehill Road
Creighan Drive
Creighan Manor
Drumalee
Drumalee Manor
Drumcarraig
Drumnavanagh
Drumnavanagh Close
Earlsvale Place
Earlsvale Road
Elm Grove
Fairgreen
Fairhill
Fairview Trc.
Farnham Court
Farnham Mews
Farnham Road
Farnham St.
Fern Drive
Flowerhill
Foxglove Hill
Glenside Road
Glenlara
Hampton Court
Hillview House
Harmony Heights
Holyhock Grove
Honeysuckle Hill
Johnston Court
John Paul Ave.
Jubilee Terrace
Keadue
Kempton Court
Kesh Road
Killymooney Drive
Kilnavara
Kilnavara Heights
Kilnavara Cresent
Kilnavara Court
Laragh Cresent
Landsowne Manor
Lakeland Close
Lakeview
Lakeview Terrace
Latt Hills
Lisdarn Heights
Lisdarn
Lough View
Lurganboy
Main St.
Maple Ave.
Military Row
Meadow Park
Newcourt
O'Raghallaigh Park
Oak Manor
Oldtown
Owen Roe
Pairc An Duin
Parkview
Primrose Hill
Railway Cottages
Railway Road
Rathdrum
Ravens Court
Rickmond Mills
River St.
Rocklands
Rossa Place
Sean Bothair
Springfield
Springvilla
St. Bridgets Trc.
St. Clares Court
St. Clares Gardens
St. Martins Est.
St. Mary Trc.
St. Patricks Trc.
St. Phelims Crt.
St. Phelims Crt.
St. Phelims Place
Stonebridge Crt.
Suaimhneas
Swellan
Swellan Crt.
Swellan Lower
The Belfry
The Drumlins
The Glens
The Maples
The Plaza
The Steeples
Thomas Ashe St.
Towerhamlet
Townhall St.
Trinity House
Tullocmongan
Waterfern Ave.
Willow Park
Wolftone St.
No Contracts

The policy of larger service providers is to confuse you with complicated offers, and bundled prices. Mostly, their quotations are for special offers that run out after a couple of months. Then you start to pay the real price, and you are bound in a contract.
Rating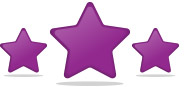 We do not believe in making customers commit to 12, 18 or even 24 month contracts like most other service providers.
Fast Connection

We believe that our customers should be free to enjoy the Internet without worrying about bandwidth restrictions. Unlike most other service operators we don't impose any usage caps or download limits and we don't slow you down at peak times.