Why Choose Us ?
Here's 5 reasons....
1. We're Local

We are based in Cavan town.
Our office is located at 60 Main St. Cavan where you can call in to open an account, demo our services, and pay your monthly fee if you do not want to pay by direct debit.
Because we are local, we can give you excellent support. We aim to give our clients a same day support service, and we never charge for engineer call – outs.
2. No Contracts

Most other service providers will make you commit to 12, 18 or even 24 month contracts.
Our customers pay on a month per month basis, and are free to leave anytime they wish. There is no minimum period you must stay with us, and we will not ask for a full month's notice if you want to leave.
3. Unlimited, Faster Broadband

We believe that our customers should be free to enjoy the Internet without worrying about bandwidth restrictions.  Unlike other service operators we don't impose any usage caps or download limits, and we don't slow you down at peak times.
That means you get to download as much as you want, when you want.
4. Free Technical Support

Our fully-trained customer support agents and engineers are here to help you with any aspect of getting the best out of your Broadband service. We can be contacted by phone during normal working hours, and also via email or the live chat application on this website.
5. Great Value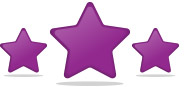 The policy of larger service providers is to confuse you with complicated offers, and bundled prices. More often than not, their quotations are for special offers that run out after a couple of months. Then you start to pay the real price, and you are legally bound in a contract.
We only quote the price that you will really pay. Our packages are great value and we only offer flat rate fees, inclusive of VAT, with no hidden charges.
Call us today for a chat on
049 4331527
Smyth Cablevision has served the Cavan area with cable television services since the early 1970's and is regarded as a highly reputable and efficient company within the locality.
As a local company we can serve our customer base with an excellent same-day support service. Our office on the Main St. makes it easy for clients to sign up to our services, and pay their monthly subscription. They can sample the services we provide in-store, and it's our aim to connect clients within 24 hours after sign-up.
Since the launch of our fiber services in 2010, we have built up a substantial customer base who now enjoy our high-speed internet and VoIP services, along with their existing Digital television services.
We are committed to our network, and have just completed an upgrade guaranteeing speeds of 1 Gbps to every home in the area.
Contact Sales
049 4331527